Location Map Tokuno
In Ultima Online the Map Tokuno where the Ninja and Samurai have raise, Lesser Treasury of Tokuno, Greater Treasury of Tokuno, 1 Champion Spawn Altar and 1 Peerless Boss!
In Tokuno there's City, Dungeons, Forests, Oceans, Deserts, Swamps and Players Houses all around the Map!
Note: Tokuno is a Map with the Rules of NO PvP! Player will not be able to attack each other, except if they are in the same Guild or in a Guild War!
Tokuno is considered as a Peaceful Map! Players who like to PvM, Role-Playing and other thing without the fear of being attacked by other murderer!
Tokuno have a Special Reward Artifact System (only when Active) to receive Lesser Treasury of Tokuno by killing any Animals/Monsters that have Fame higher then 0. (Only a Crane have under 0 Fame). It's an accumulated system reward point! When you receive an Lesser Treasury of Tokuno Artifact those Point Restart to 0, there's no lost of Point by Time or Dying!
Tokuno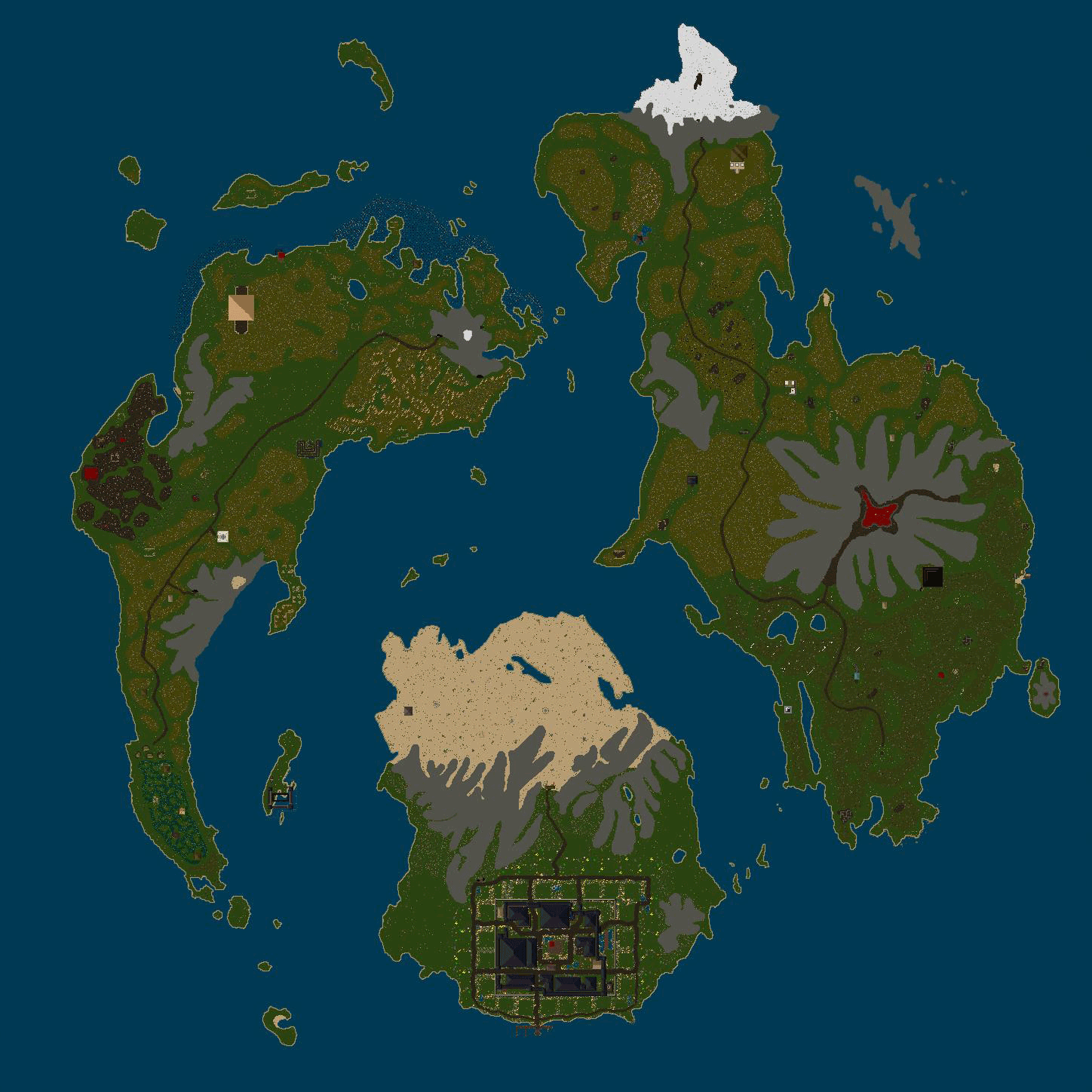 Tokuno City
There's 1 City in the Map Tokuno that can be visited by any Character!
- Zento
Tokuno Dungeons
There's 3 Dungeons in the Map Tokuno that can be visited by any Character!
- Fan Dancer Dojo
- The Citadel
- Yomotsu Mines
Tokuno Champion Spawn Altar
There's 1 Champions Spawn Altar in the Map Malas that can be visited by any Character!
Note: No Power Scroll and Champion Skulls are given when completing any Champion Spawn Altars, but can win any Champion Artifact and Scrolls of Transcendence between 0.1 to 0.5!
- Sleeping Dragon Spawn (Serado the Awakened) in the South of the Fan Dancer Dojo or Northwest of Mount Sho
Tokuno Public Moongates
There's 3 Public Moongates in the Map Tokuno that can be used by any Character!
- Isamu-Jima
- Makoto-Jima
- Homare-Jima