Ultima Online - UOGamers: Demise
Hey, Hello Everyone! I'm Spok, from SpokLand.com!
I will add into this site my Journey into the game Ultima Online - UODemise as well as Information on the game, Guide and Tutorial to help other players!
UOG: Demise Events
Easter Festival Schedule 2021
Finish
2021-04-02T20:45 to 2021-04-05T00:00
.:*~*:._.:*~*:._.:*~*:._.:*~*:._.:*~*:._.:*~*:._.:*~*:._.:*~*:.?

EASTER EVENT SCHEDULE

Saturday April 3rd - Monday April 5th 2021
Festival grounds open on the 3rd at 5pm UTC...
St Patrick's Day 2021
Finish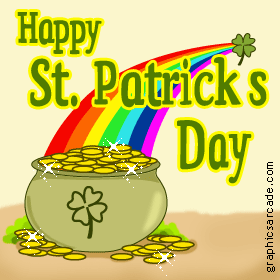 2021-03-16T20:20 to 2021-03-17T20:30
The Leprechauns have taken over The Enchanted Forest near Spirituality in Ilshenar!!!

Look out for a rainbow, this will lead you to a Pot o' Gold, kill the leprechaun and you might be able ...
Valentine's Day 2021
Finish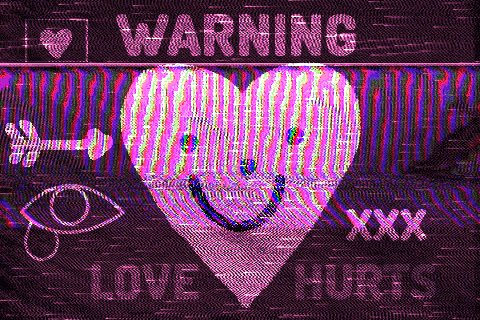 2021-02-13T20:00 to 2021-02-15T20:00
Happy Valentine's Day!

Characters older than 30 days will receive a small gift after logging in from the 14th February 2021, this gift will be available for a week. Only one gift is given ...
XMAS FESTIVITIES 2020
Finish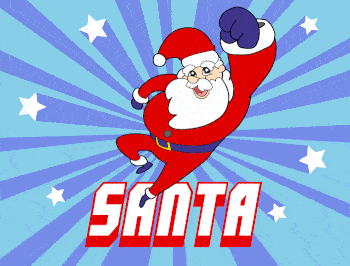 2020-12-18T21:26 to 2021-01-03T21:00
.:*~*:._.:*~*:._.:*~*:._.:*~*:._.:*~*:._.:*~*:._.:*~*:._.:*~*:.

Xmas Town is now open!!
The town will be open from 12/19/2020 until 1/3/2021

You can find the gates in Luna, ...
All UODemise Events
UOG: Demise Updates
August 28, 2020
Active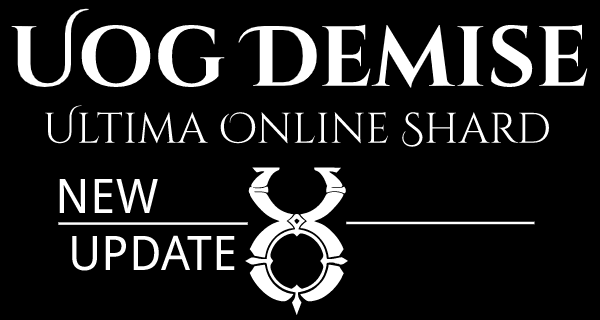 2020-08-28T12:00
The following changes will be made during tonight's server restart:

 - Monsters will no longer flee while they are being attacked. If a monster is not attacked for 6-10 seconds (random...
May 23, 2020 - House Decay
Active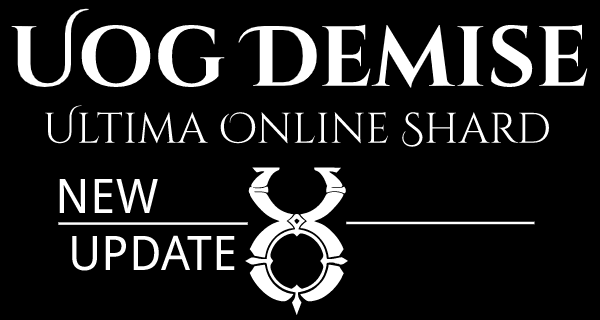 2020-05-23T12:00
House Decay

During the weekly server restart, house decay has been turned back on.

If your account is inactive (not logged into a character for 90 days), any house ...
April 3, 2020
Active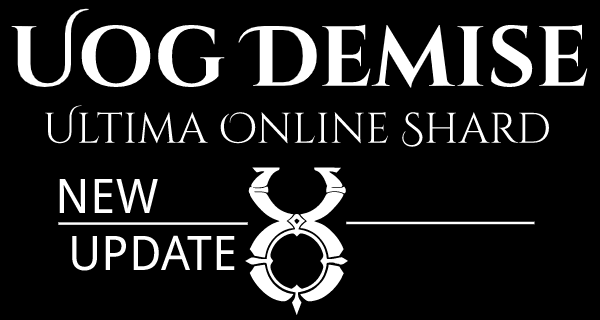 2020-04-03T12:00
The following changes have been made during server wars:
 - Water barrels can now be chopped with an axe.
 - Fixed character creation town selection for new clients.
 - A...
September 13, 2019
Active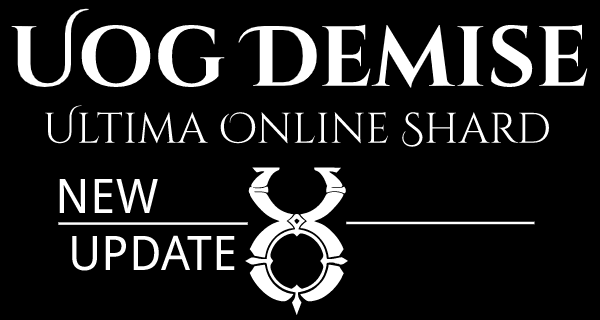 2019-09-13T12:00
The following changes have gone in effect during tonight's server restart:

Treasure Map changes:
- A dug up treasure chest can now be removed by anyone, provided:
 - T...
All UODemise Updates
YouTube Channel
I have a YouTube Channel where I will store all my Videos on UOG: Demise!