Ultima Online - UOGamers: Demise
Hey, Hello Everyone! I'm Spok, from SpokLand.com!
I will add into this site my Journey into the game Ultima Online - UODemise as well as Information on the game, Guide and Tutorial to help other players!
UOG: Demise Events
Easter Festival Schedule 2023
Finish
2023-04-08T12:00 to 2023-04-10T12:00
.:*~*:._.:*~*:._.:*~*:._.:*~*:._.:*~*:._.:*~*:._.:*~*:._.:*~*:.

EASTER EVENT SCHEDULE

Saturday April 8th - Monday April 10th 2023
Festival grounds open on the 8th at 4pm UTC...
Clean Up Britannia 2023
Finish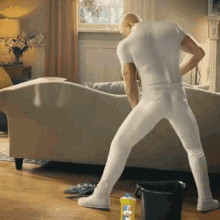 2023-03-19T00:45 to 2023-04-08T22:50
Clean Up Britannia is now Active!


Barrels are available at Towns Banks.
A barrel can also be placed in your house by using the "I wish to place a CUB barrel" command.
(To re...
St Patrick's Day 2023
Finish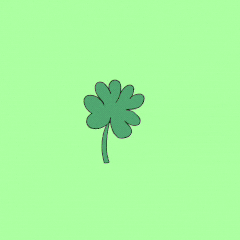 2023-03-16T19:59 to 2023-03-18T19:59
The Leprechauns have taken over The Enchanted Forest near Spirituality in Ilshenar!!!
Look out for a rainbow, this will lead you to a Pot o' Gold, kill the leprechaun and you might be able to tak...
Valentine's Day 2023
Finish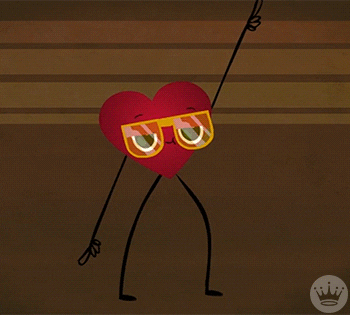 2023-02-12T19:00 to 2023-02-14T19:00
Happy Valentine's Day!

The Annual Pink Harry's
The first Harry will take place at 12 AM UTC on Sunday 12th.
The second Harry will take place at 12 PM UTC on Sunday 12th.

...
All UODemise Events
UOG: Demise Updates
January 14, 2022
Active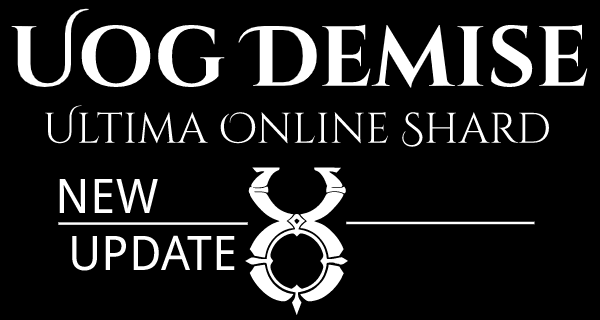 2022-01-14T19:53
We will be performing server maintenance tonight during the scheduled server restart. As a result, the server will take a bit longer to start back up. (It should be delayed no more than 30 minutes.)
June 25, 2021
Active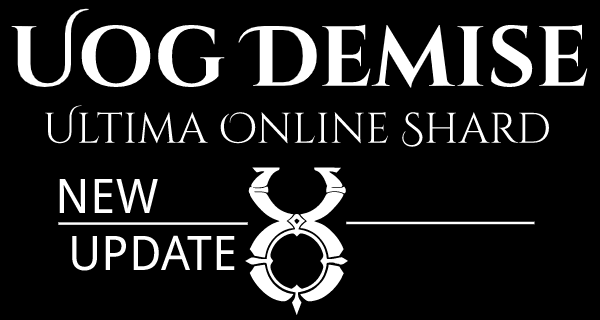 2021-06-25T21:08
The following changes have been made during tonight's server restart:

 -Weapon hit effects no longer go off when a hit is parried. (Bug report...
August 28, 2020
Active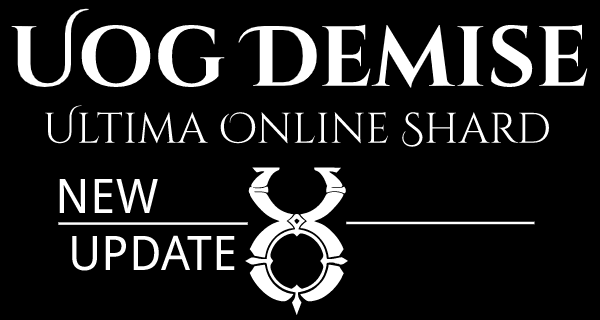 2020-08-28T12:00
The following changes will be made during tonight's server restart:

 - Monsters will no longer flee while they are being attacked. If a monster is not attacked for 6-10 seconds (random...
May 23, 2020 - House Decay
Active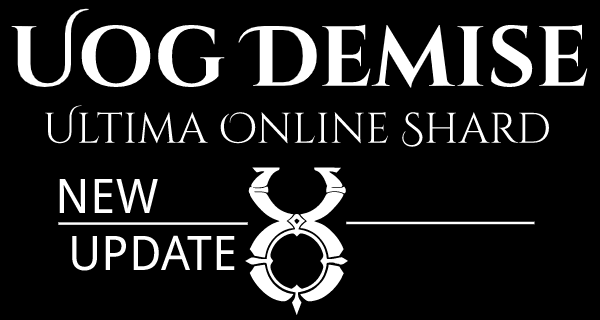 2020-05-23T12:00
House Decay

During the weekly server restart, house decay has been turned back on.

If your account is inactive (not logged into a character for 90 days), any house ...
All UODemise Updates
YouTube Channel
I have a YouTube Channel where I will store all my Videos on UOG: Demise!