Ultima Online - UOGamers: Demise
Hey, Hello Everyone! I'm Spok, from SpokLand.com!
I will add into this site my Journey into the game Ultima Online - UODemise as well as Information on the game, Guide and Tutorial to help other players!
UOG: Demise Events
TURKEYS!! TURKEYS!! TURKEYS!!
Finish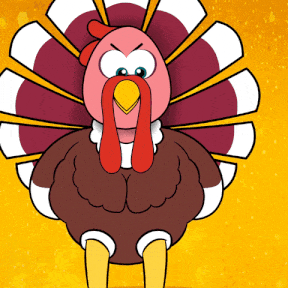 2023-11-22T17:21 to 2023-11-25T17:21
We have received news from some concerned residents of Trinsic
Strange looking nests have been spotted in the town.
On closer inspection by our local correspondent, it appears that Trinsic, ...
Halloween 2023 (Act 3)
Finish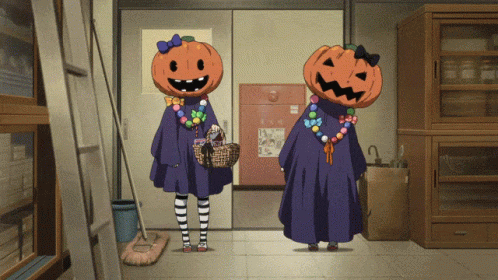 2023-11-05T12:00 to 2023-11-05T06:00
TRICK OR TREAT SCAVENGER HUNT:

SUNDAY 5TH NOVEMBER 2023

The hunt will begin at 5 PM UTC and finish, either when all of the items have been found or 6 hours from the start.
T...
Halloween 2023 (Act 2.5)
Finish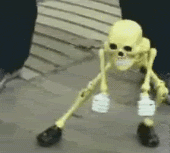 2023-10-31T18:18 to 2023-11-01T18:18
The staff of Demise are being slain!!
During this time, you might be lucky to find "A staff zombie skeleton" in random graveyards across Britannia!
These "Special" skeletons will have a chan...
Halloween 2023 (Act 2)
Finish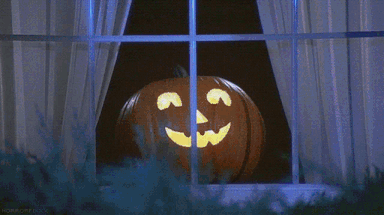 2023-10-21T02:18 to 2023-11-04T18:00
A Demise tradition returns once again...

Halloween Town has been opened!

Gates to the Festival Grounds are available outside Luna Bank and West Britain Bank (Felucca and Trammel)...
All UODemise Events
UOG: Demise Updates
House Decay Update
Active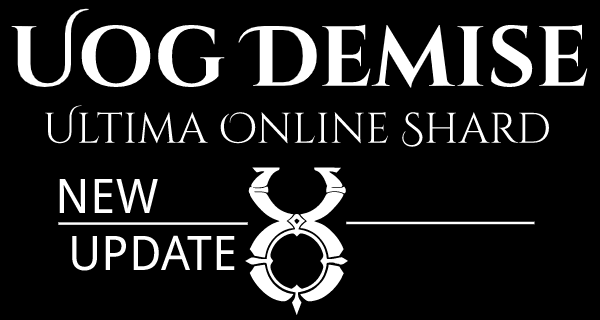 Update September 1, 2023
Active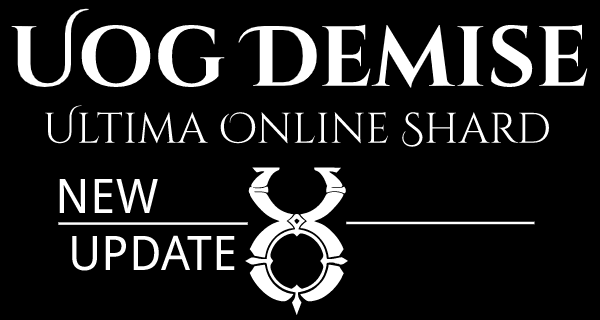 2023-09-01T21:12
The following changes will be added to the main server during tonight's server restart:

From the Test Center:
 - Hit Life/Mana Leech
 Ranged weapons will now only leech ...
Update March 4, 2022 (& House Decay)
Active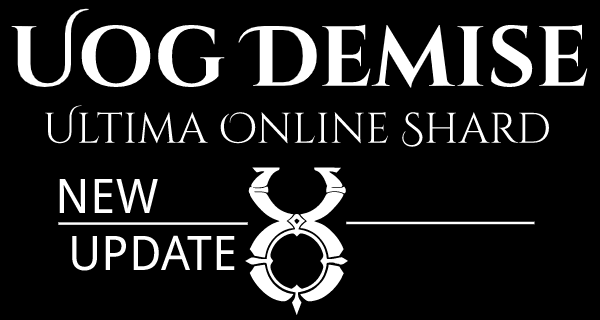 2022-03-05T00:29
The following changes will go in effect after the server restart tonight:
 Faction changes:
  Skill loss duration after death has been reduced from 20 to 5 minutes.
&emsp...
January 14, 2022
Active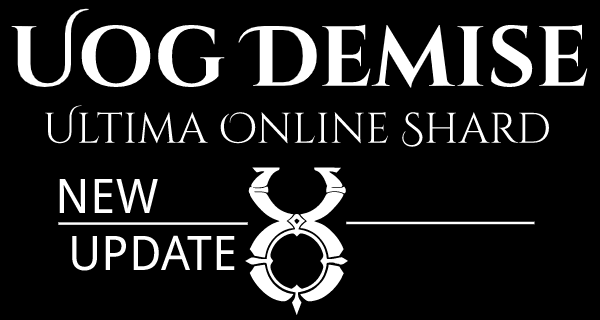 2022-01-14T19:53
We will be performing server maintenance tonight during the scheduled server restart. As a result, the server will take a bit longer to start back up. (It should be delayed no more than 30 minutes.)
All UODemise Updates
YouTube Channel
I have a YouTube Channel where I will store all my Videos on UOG: Demise!