Ultima Online - UOGamers: Demise
Hey, Hello Everyone! I'm Spok, from SpokLand.com!
I will add into this site my Journey into the game Ultima Online - UODemise as well as Information on the game, Guide and Tutorial to help other players!
UOG: Demise Events
XMAS FESTIVITIES 2020
Finish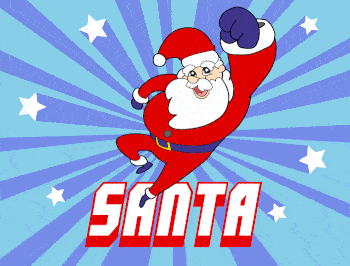 2020-12-18T21:26 to 2021-01-03T21:00
.:*~*:._.:*~*:._.:*~*:._.:*~*:._.:*~*:._.:*~*:._.:*~*:._.:*~*:.

Xmas Town is now open!!
The town will be open from 12/19/2020 until 1/3/2021

You can find the gates in Luna, ...
BEWARE!! TURKEYS!! Gobble Gobble
Finish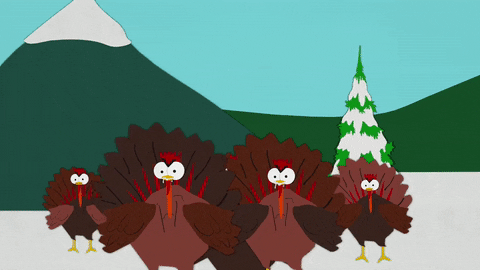 2020-11-25T18:45 to 2020-11-27T18:45
Beware, citizens of Britannia!

Two giant turkey nests have been spotted in the Britannian woodlands. One is reported to be in Felucca, and the other in Ilshenar, but their exact whereabouts...
Halloween 2020 (Act 3)
Finish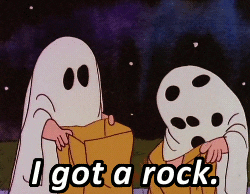 2020-10-31T16:00 to 2020-10-31T22:06
TRICK OR TREAT SCAVENGER HUNT:

SATURDAY 31ST OCTOBER 2020

The hunt will begin at 8 pm UTC and finish, either when all of the items have been found or 6 hrs 6 mins 6 secs after it...
Halloween 2020 (Act 2)
Finish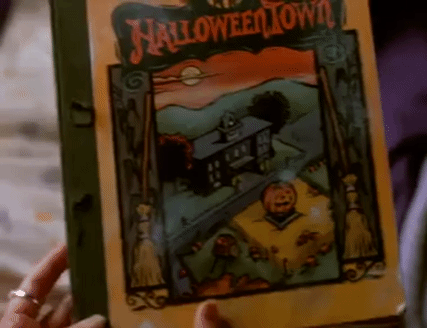 All UODemise Events
UOG: Demise Updates
August 28, 2020
Active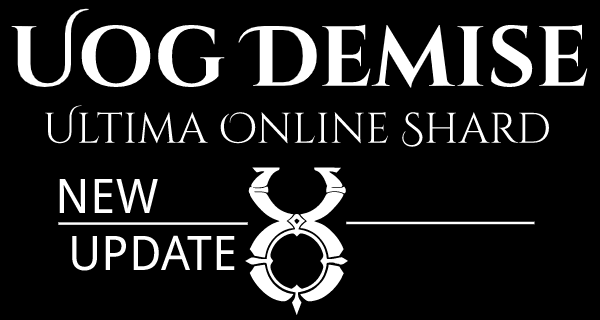 2020-08-28T12:00
The following changes will be made during tonight's server restart:

 - Monsters will no longer flee while they are being attacked. If a monster is not attacked for 6-10 seconds (random...
May 23, 2020 - House Decay
Active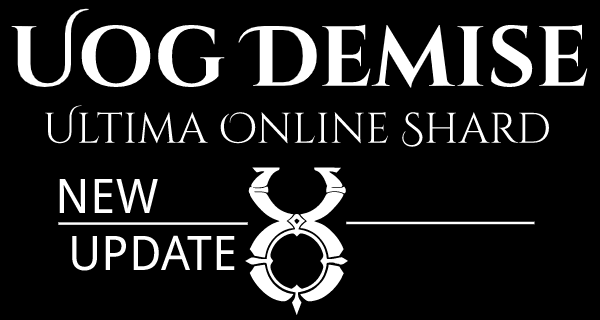 2020-05-23T12:00
House Decay

During the weekly server restart, house decay has been turned back on.

If your account is inactive (not logged into a character for 90 days), any house ...
April 3, 2020
Active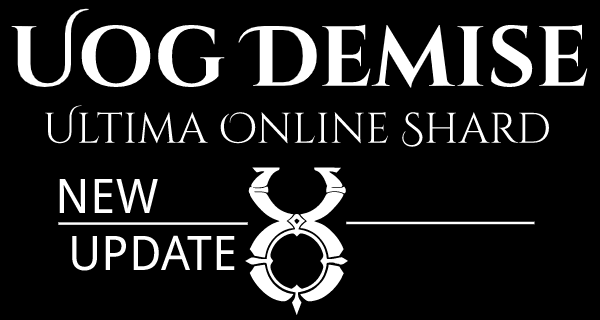 2020-04-03T12:00
The following changes have been made during server wars:
 - Water barrels can now be chopped with an axe.
 - Fixed character creation town selection for new clients.
 - A...
September 13, 2019
Active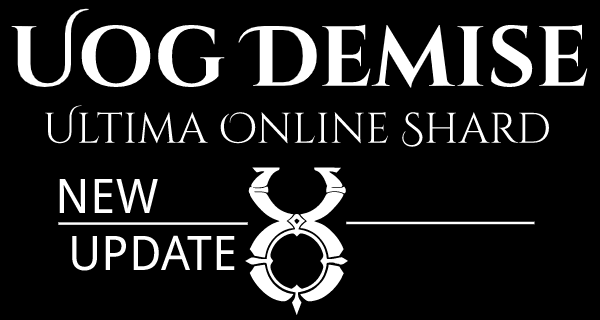 2019-09-13T12:00
The following changes have gone in effect during tonight's server restart:

Treasure Map changes:
- A dug up treasure chest can now be removed by anyone, provided:
 - T...
All UODemise Updates
YouTube Channel
I have a YouTube Channel where I will store all my Videos on UOG: Demise!